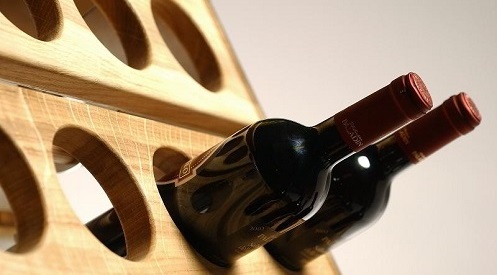 All the Esigo wine racks are Made in Italy. Because quality is an element that Esigo is not willing to compromise on.
The detailed attention we pay to our designs is what distinguishes our wine racks and all of our furnishings for wine cellars, wineries tasting rooms and retail shops, wine shops, wine bars. Esigo is created from extensive research and careful selection of the finest raw materials and finishes available today, and constructed using state-of-the-art technology. Italy is the country in which we can manufacture our products with the required attention to detail which make Esigo wine racks a cut above the rest.
At the forefront of modern design, Italy is the place that provides a mix of exceptionally high levels of skill and expertise alongside state of the art production technology.

It is also thanks to our quality supply chain that distinguishes Vicenza - Italy, where we are located, that we are able to maintain an avant-garde and winning position throughout our search for beautiful top quality products. Made in Italy is a synonym of professionalism that is unparalleled throughout the world.